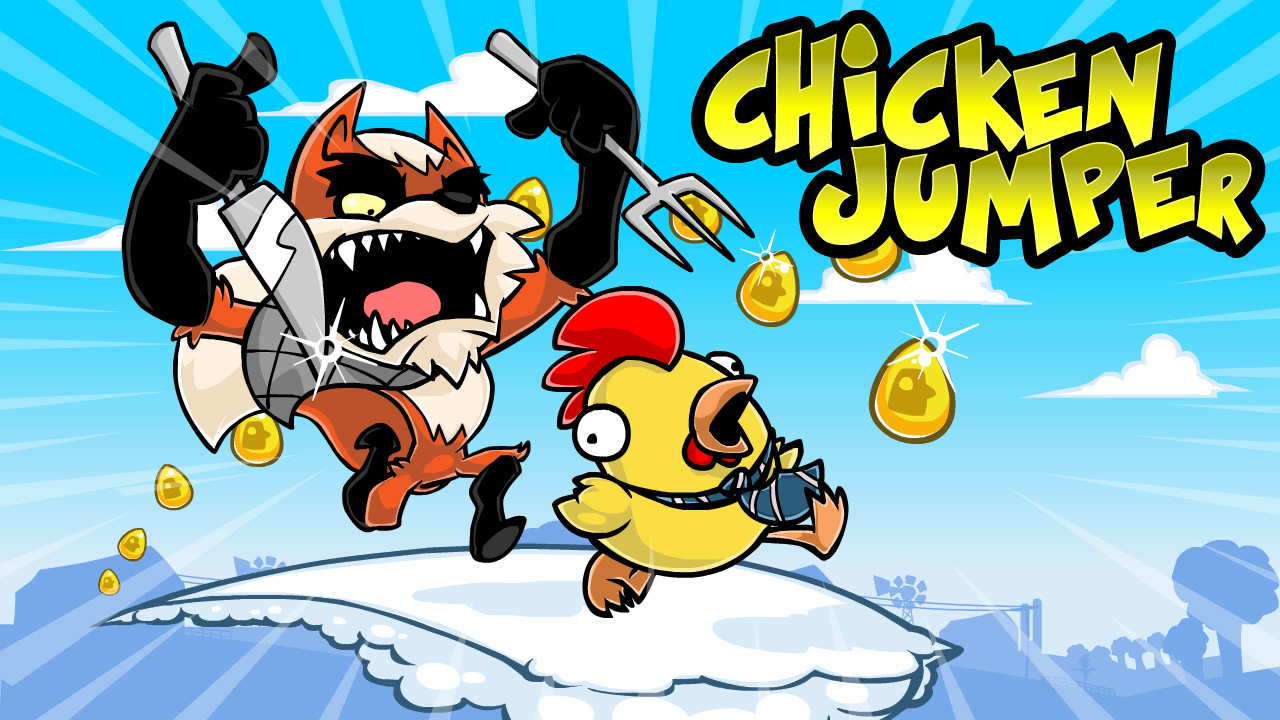 Chicken Jumper
RUN! The crazy Felix the Fox is HUNGRY! And he has a massive craving for CHICKEN! Jump between the clouds and use the super power-ups to escape Felix's grasp! How long can YOU survive!? High speed arcade action! Fun, colourful graphics! Collect super power-ups!
Download Chicken Jumper below!
Background
We did this project as part of the School Apps challenge where students would come up with a concept and a local company would make it. Designed by the students of Thornhill College Derry (Méabh Lynch, Emma Lynch, Rachel Biggs, Bronagh Feeny, Clódagh Laverty) we worked together with them to bring their idea to life. This was a project with an extremely fast turnaround so we had the whole team working on it. We were also working on another School Apps project in parallel. I think we took around 3 weeks from starting it to uploading to the store
My role
My main responsibility was on project management with Emma and Gavin helping me too, I also took care of the quality assurance.
 

Credits

           
 
Art
                                     
Programming
Thomas Mc Closkey
 
Ryan McDermott
Niall Doherty
 
Felix Wentworth
Felix Wentworth
 
Dominic Hasson
Tom Stockman
 
Niall Doherty
Niall Doherty
 
 
 
 
Level Design
Project Management
 
Felix Wentworth
Jim Murray
 
Ryan McDermott
Gavin Mc Laughlin
 
Dominic Hasson
Emma Robinson
 
Emma Robinson
 
 
Niall Doherty
Music
 
 
Alan Monaghan
 
On Behalf Of
 
 
School App Challenge
Sound Design
 
 
Alan Monaghan
 
Game Design
 
 
Méabh Lynch
 
 
Emma Lynch
 
 
Rachel Biggs
 
 
Bronagh Feeny
 
 
Clódagh Laverty