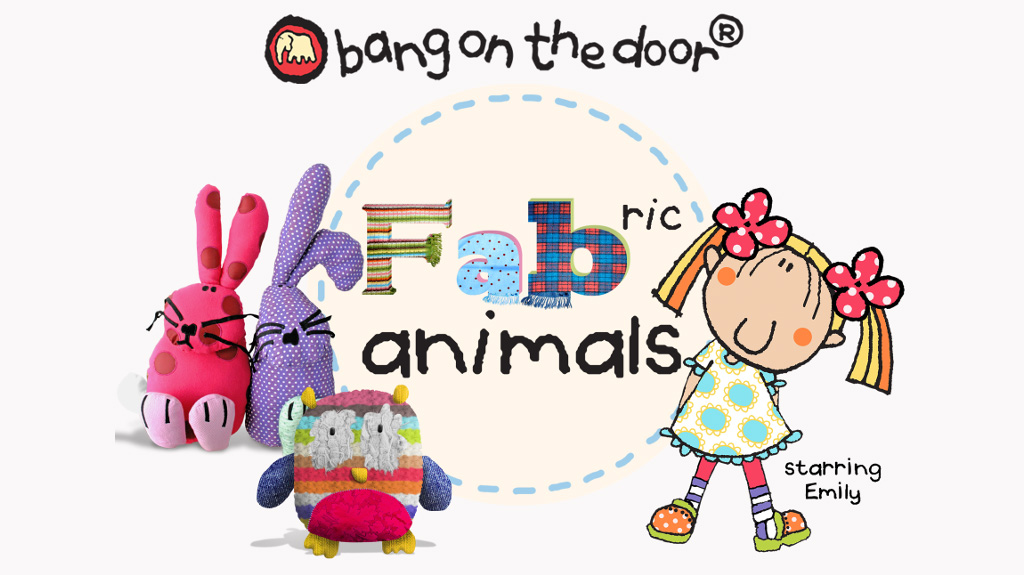 FABric Animals Starring Emily
Join Emily and the FABric animals on an endless adventure through your imagination! Hop, skip and jump through a bedroom in the clouds, a kitchen in outer space and a living room castle, all while avoiding the lemonade lava in this FAB adventure!
Along the way meet and collect the friendly FABric animals, from the bizzy bee and unfroggettable frog to the hippie hippo and magic unicorn, collect all the FABric animals and view them in your gallery! With additional mini-games you can play with all the FABric animals in funny puzzles and cute colouring games.
Background
This project we did for Bang on the Door a design company well known for brands including Groovy Chick and FABric animals, we developed a game that used the endless runner mechanics with collectible items, mini games, all built from the fantastic art from Bang on the Doors library of characters.
My role
I worked on the project management and game design with help from Emma on both. I also took care of quality assurance.
 

Credits

           
 
Art
                                     
Programming
Thomas Mc Closkey
 
Michael Semple
Bang on the Door Ltd.
 
Darragh Lydon
 
 
 
Project Management
 
Game Design
Jim Murray
 
Jim Murray
Emma Robinson
 
Emma Robinson
 
 
 
Music
 
On Behalf Of
Alan Monaghan
 
Bang on the Door Ltd.
 
 
 
Sound Design
 
 
Alan Monaghan