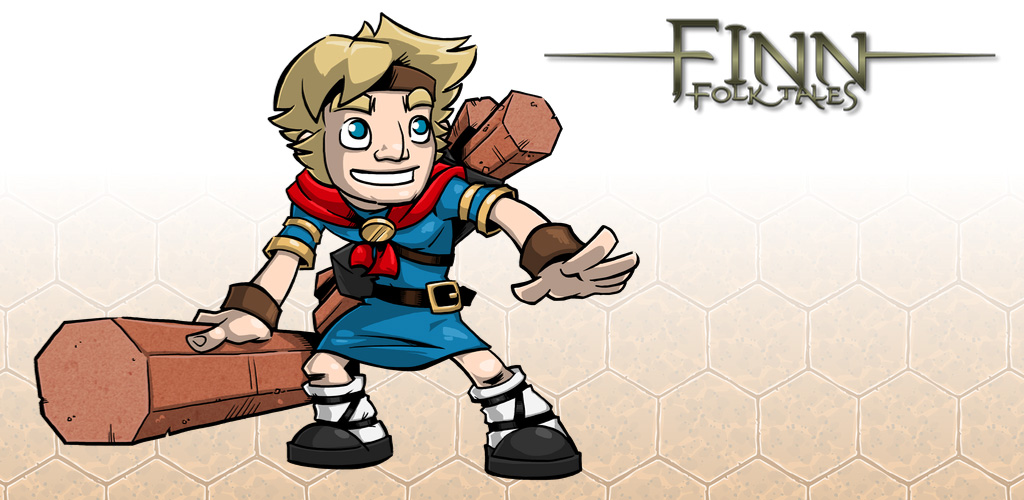 Finn Folktales
Made in collaboration with Games Apptually, Become the legendary hero Finn McCool as he races across the Irish Sea! Join Finn on his quest and see if you can leap to the top score. Leap and dodge across the causeway as Finn's quest grows more and more challenging!
Background
On this project we were to develop a new game on behalf of Games Apptually, this involved everything from design, coding, art and sound. It was our first major client project and we were developing as our first major game was soon to be released and some work was winding down on that. At a later stage we came back to this game with an updated version with various gameplay improvements and adapting the character art to match the National Trusts version of Finn Mc Cool.
My role
I was responsible for project management, worked on the game design along with Mark and helped with the programming, I was also responsible for quality assurance.
 

Credits

           
 
Art
                                     
Programming
Mark Quinn
 
Gavin Mc Laughlin
Delia Millan Martinez
 
Jim Murray
Scott McCorkell
 
Ciaran Callaghan
Niall McShane
 
Michael Gilmartin
Thomas Mc Closkey
 
 
 
 
Game Design
Project Management
 
Jim Murray
Jim Murray
 
Mark Quinn
 
 
 
On Behalf Of
 
Sound Design
Games Apptually
 
Alan Monaghan
 
 
 
 
 
Music
 
 
Christopher Norby