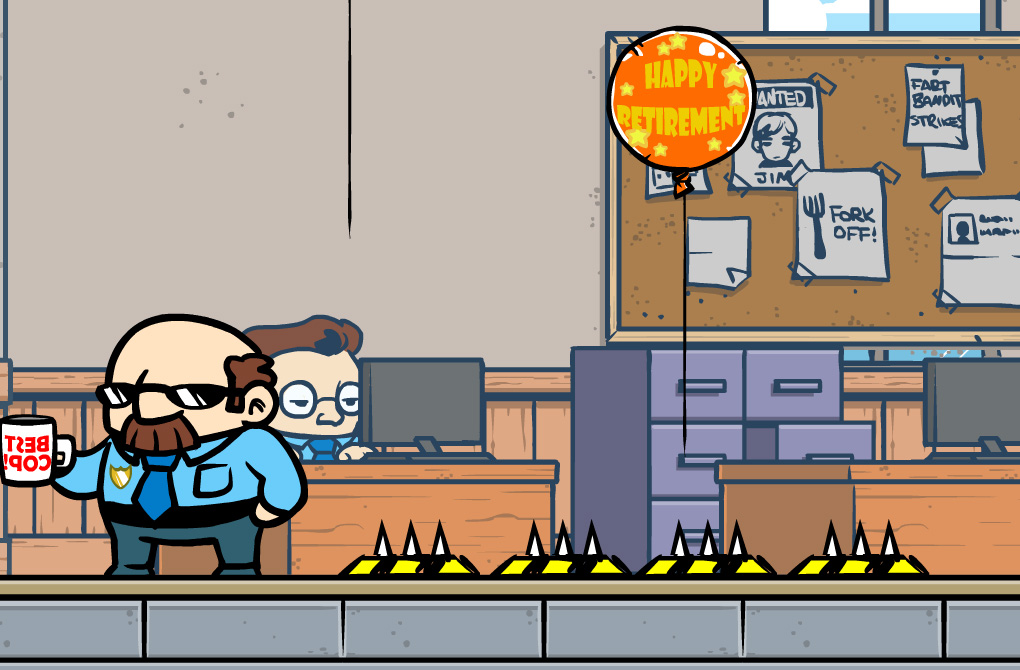 Fork The Police
Fork The Police is an endless arcade style game where you play as an escaping fork fleeing a police station and jumping on as many heads as possible. Avoid Stinger Traps, Dogs, SWAT teams and regular police as you make your escape!
Background
This was developed over 2 or 3 weeks I think, even though we never took it beyond a prototype it was time well spent just to see what Thomas and Michael would come up with next on it.
My role
I mainly was helping with Quality Assurance and laughing at the name.
| | | |
| --- | --- | --- |
|   | Credits            |   |
| Art |                                       | Programming |
| Thomas Mc Closkey |   | Michael Semple |
|   |   |   |
| Game Design |   | Quality Assurance |
| Thomas Mc Closkey |   | Emma Robinson |
|   |   | Jim Murray |