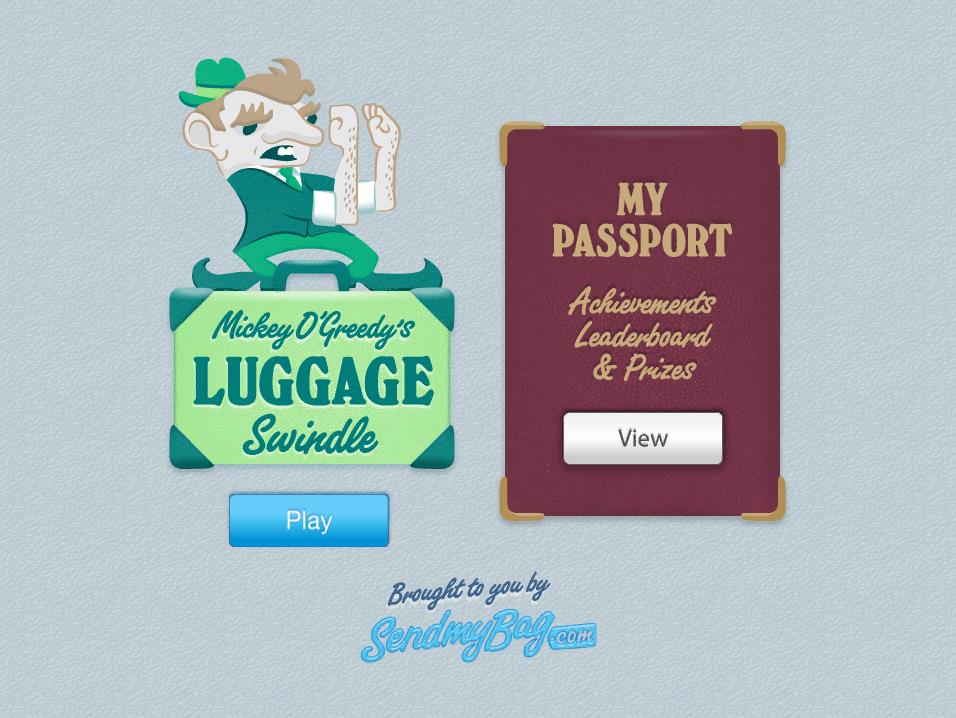 Send My Bag
This project was developed on behalf of Big Motive and in partnership with Send My Bag Ltd; Play as Mickey O Greedy as he aims to pilfer as much money as possible from unsuspecting airport travellers.
Background
We created an interactive game that allowed the player to pilfer money from unsuspecting passengers, they could aim for the highest score and share their scores on Facebook. This required connecting to databases and interacting with the Facebook SDK.
My role
My main role on this was project management and quality assurance.
| | | |
| --- | --- | --- |
|   | Credits |   |
| Art |                                       | Programming |
| Big Motive Ltd. |   | Augusto Gomez Eguiluz |
| Gavin Mc Laughlin |   | Gavin Mc Laughlin |
|   |   |   |
| Project Management |   | On Behalf Of |
| Jim Murray |   | Big Motive Ltd. |
|   |   |   |
|   |   |   |