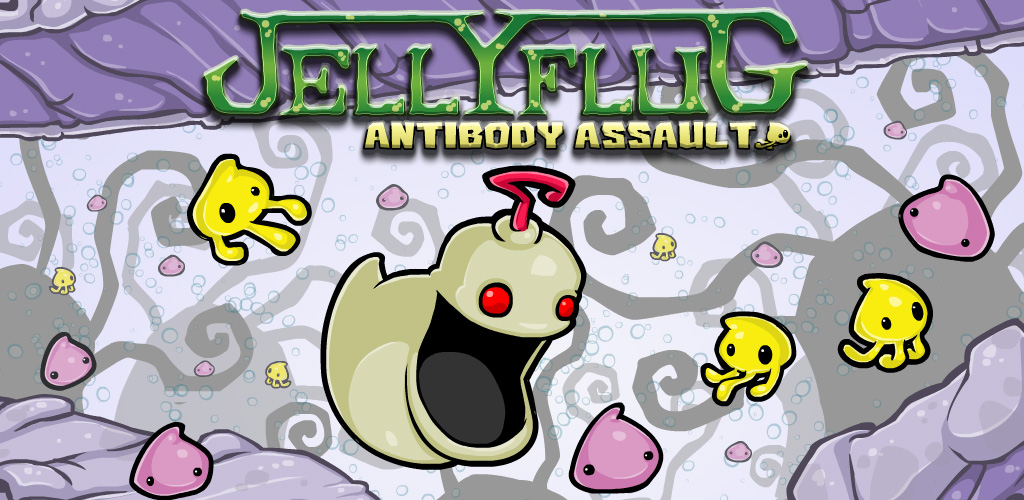 Jellyflug Antibody Assault
Eat all the germs! Dodge the enemies! You are the body's first line of defence!! Play as an Antibody defending the body from outside bacteria in Jellyflug Antibody Assault!! Collect all the germs to win the level and find how far you can reach but watch out as there enemies out to catch you too!!! Collect Powerups including Time Freeze,Magnets and Invisibility to help you reach as far as you can!!!
Download Jellyflug Antibody Assault below!
Background
Jellyflug Antibody Assault was our second game as a company,while we had other games in development at the time we wanted to develop something quickly using the wealth of art assets from Jellyflug. We also had a young team of placements who we wanted to give a base project to build off. The placement students were responsible for much of the game where I and Gavin Mc Laughlin would pop in and help troubleshoot or steer where needed.
My role
My main roles on this game were project management and managing the quality assurance.
 

Credits

           
 
Art
                                     
Programming
Felix Wentworth
 
Felix Wentworth
Odhran Gormley
 
Dominic Hasson
Thomas Mc Closkey
 
Odhran Gormley
 
 
Shaun McCloskey
 
 
Lewis Farrall
 
 
Robert Wilson
 
 
Michael Semple
 
 
 
Project Management
 
Game Design
Jim Murray
 
Lewis Farrall
Gavin Mc Laughlin
 
 
 
 
Quality Assurance
Music
 
Jim Murray
 Christopher Norby
 
Felix Wentworth
 
 
Darragh Lydon
Sound Effects
 
Gavin Mc Laughlin
 Alan Monaghan
 
Thomas Mc Closkey
 
 
Emma Robinson
Marketing
 
Catherine Murray
Emma Robinson
 
Dominic Hasson
 
 
Ryan McDermott
Original Jellyflug Art
 
Michael Semple
Mark Quinn
 
 
Delia Millan Martinez
 
 
Scott McCorkell